Since 1974, Cherry Blossoms has been helping people all over the world find their perfect match. We initially started as a physical magazine offering personalized dating profiles, but as technology changed we quickly moved to harness the power of the internet, and in 1995 our online platform was established - revolutionizing how singles search for true love!
Looking for a connection with someone special? Join Blossoms Dating and unlock the door to thousands of stunning Asian singles waiting to meet their match. Become part of our community instantly when you join for free and create your profile - it's easy and fast. With a free membership, you can send smiles to members whose profiles pique your interest, while getting personalized match suggestions from us. Plus, you can ask fun questions in order to get closer on an emotional level and see if there's a spark that sets your new interest apart from other matches!
Start today by exploring all the potential partners available through Cherry Blossoms! We have thousands of Filipina, Chinese, Thai, and Vietnamese who are looking for love, just like you!
Is Cherry Blossoms Dating a Mail Order Bride Service?
Blossoms Dating is far from a mail-order bride service! We're an online platform for singles seeking friendship, fun, and romance. Here you can find your perfect companion without sacrificing safety or privacy. You can chat with potential partners via messages, instant chats, and even video calls to fully develop your connection before taking things offline. We've been around for almost 50 years, so we know what it takes to develop an authentic relationship and have designed our platform to do just that!
Looking to meet your soulmate online? We can we help!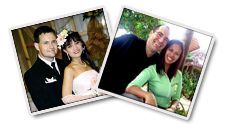 250,000+ happy couples have met
through our service!
We have helped over a quarter of million members meet for love and marriage since 1974. From the Philippines and Korea to China, Vietnam, and everywhere in between, we give you the opportunity to connect with Asian women from all across the globe - making it easier than ever before to start your journey towards romance!
Blossoms.com makes it easier than ever for single Asian women to connect with the love of their life, whether they're looking for a meaningful relationship or marriage! With over four decades worth of experience in bringing couples together, this is your opportunity to find true and lasting romance.
Embrace the chance to take an amazing journey with Blossoms Dating! It's absolutely free, so why wait?
Sign up now
and start your search for someone special - it could be life-changing!