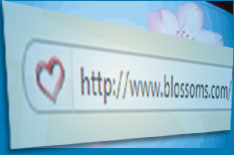 Common Pitfalls, Sad Stories and Popular Requests:
1. Too Friendly, Too Fast:
You've exchanged a few well written emails or chatted online with another person who gives you a lot of attention and now claims to be in love with you. How could anyone fall in love that fast? Consider quick and serious gestures of love, romance and friendship with caution. Even when you meet someone in person, a committed relationship takes time and effort to build.
2. Tourist Visa, Passport or Airline Ticket:
It is very difficult if not impossible to get a Tourist Visa to the United States. Do not fall for this story or a request to send money for an airline ticket or passport. Be suspicious of anyone that tells you they already have a Tourist Visa and all they need is an airline ticket or passport. The fact is that the United States government will not issue a Tourist Visa to anyone that does not have compelling reasons to return to their own country. They must own a home or property in their own name or have other considerable assets to be granted a Tourist Visa. In other words, if they have been granted a Tourist Visa, they do not need your financial help.
3. Medical Bills, Schooling or College Fees, Telephone Bills or Food:
Hardship stories of illness, accidents, lost employment and even utility bills or food are difficult to hear. Even so, you wouldn't loan or give money to a stranger, so why would you even think about this? Ask yourself why this person is spending time on a dating site if they are so desperate for food or money. If times are hard, it is not likely they have time or resources to be on the internet talking to you. After you say no, you may never hear from them again.
4. Nurse or Work Visa Story:
Be wary of a lady that tells you she is a nurse and can easily come and work in your area. This can be a very detailed and convincing story, including the name of a hospital or clinic in your area. Don't fall for it. ALL work visas must be sponsored by an employer PRIOR to the work visa being granted.
5. Nanny Job Story:
This story is used mostly on women. Ladies, if you are contacted by someone offering you a job overseas (usually as a nanny) be very careful! You will either be asked to send money to help with the costs of your travel (do not send money!) or you will be asked for your personal and financial information. Never give your bank account number, government identification number or other personal information to someone you have never met on the internet. Remember, this is a story and you do not have to participate.
6. Disaster Relief Story:
Every time there is a disaster such as a tsunami, hurricane, tornado or fire this story can be popular. If someone truly is without a home, food, water or looking for loved ones, they would not be spending their time on a website talking to you. Do not send money!
7. Medical or Other Emergency:
An emergency story is an excellent way to keep us from using our common sense and good judgment. These stories are always about a crisis or emergency that has to be dealt with in a hurry. Whether it is a need for immediate surgery, a child with a brain tumor or a call from someone pretending to be a doctor, don't fall for it! You are trying to build a loving, trusting relationship with someone; not be their personal banker or guardian. Someone that asks you to help them financially when you have never met is not looking for the same things you are.
8. Computer, Webcam, Cell phone or Internet Services Needed:
This is a request for money for a cell phone, computer, webcam or internet services. As your relationship grows and becomes more private, this request may not necessarily be unreasonable. If you are willing to send money for a webcam so you can see each other or for a cell phone so you can talk with her; that is your choice. Be cautious of these requests early in your relationship. Don't be in a hurry. Take your time and get to know each other first. You are here for love and marriage, not what you can buy her in the first week of your relationship.
WE NEED YOUR HELP!
Please report all members that ask for money or other assistance, use foul language or are abusive in any way. There is a "Report This Member" button on every member's profile page. Just click on it and tell us the reason you are reporting them. If possible, cut and paste the abusive language or request for money.

Do not hesitate to use this system. It is our desire to provide a secure website for everyone to enjoy and for our members to find love, romance and marriage. Your name and profile number are never disclosed and your report is verified by our staff.

IF YOU HAVE SENT MONEY OR OTHER ASSISTANCE AND NOW BELIEVE IT WAS FRAUD: Report them immediately to Cherry Blossoms through the "Report This Member" button or send an email to office@blossoms.com explaining the fraud in detail. We will remove their profile immediately to prevent further fraud.

REMEMBER, IF NO ONE EVER SENT MONEY, THERE WOULD BE NO FRAUD.
Educate yourself about some
Common Pitfalls,Sad Stories and Popular Requests
Read our 7 Practical Tips for Online Dating Safety.