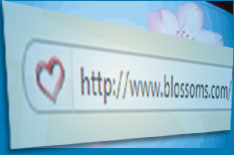 PRACTICAL TIPS
CB TIP #1:
We recommend stating in your ad text profile that you will not send money for any reason. This will help eliminate some potential requests and lets everyone know you are not a pushover for a sad story.
CB TIP #2:
Avoid moving your conversations away from blossoms.com for the first week or two. Story tellers want to communicate with you away from blossoms.com as soon as possible. They know any request for money or other assistance is strictly prohibited and they will be removed from blossoms.com.
CB TIP #3:
Never share your password or login details. Anyone with your email address and password can access your blossoms account and change your personal information. Do not give anyone your credit card number, social security number, banking information, or home address. There is no reason to give these personal details to anyone. Stop communicating with anyone who pressures you for personal or financial information or attempts to trick you into revealing any of this personal information.
CB TIP #4:
Create an email address just for online dating. You can get one free; they help create a second layer of protection against identity theft, and it makes keeping track of your incoming blossoms.com mail easy.
CB TIP #5:
Ask for updated and current photographs. If you are talking to a legitimate person, they will be happy to share photos of themselves, their family and home.
CB TIP #6:
Use caution with someone that says they love you before they know you. Until you have met in person and spent some time together there is no way of knowing if there is chemistry or not.
CB TIP #7:
Have some idea of what you are wanting in a relationship. Do you want children? Is it okay if your partner has a child? Are you athletic? Religious? Do you smoke or drink? What qualities are you looking for in a partner? What age range is appealing to you? It is so much easier to focus on what you want if you have some idea of what that is. It is also easier to move on if someone turns out to not be the person for you. With over 70,000 women online and actively looking for love and romance, you have lots of choices! Keep looking until you find her!
Educate yourself about some
Common Pitfalls,Sad Stories and Popular Requests
Read our 7 Practical Tips for Online Dating Safety.