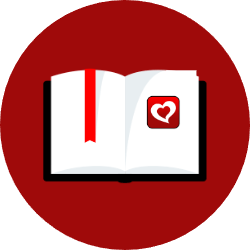 Blossoms Dating, a proud hallmark of nearly half a century in the dating industry, stands unparalleled as the world's premier, most trustworthy, and highly successful Filipino, Asian, and International dating platform. With a pioneering spirit, the company became the first American-owned enterprise to establish a globally recognized online dating site fostering friendship, love, and marriage connections. Boasting accreditation as a reputable and responsible business, Blossoms Dating is steadfastly committed to integrity.
Cherry Blossoms is one of the oldest online dating sites, established on February 22, 1974, as a pen-pal catalog. The Rainbow Ridge Consultants company was started by John Broussard, who wanted to help men find love and companionship with women from other countries. The site's original focus was matching men from the United States with women from Asia, particularly the Philippines.
While the dating site is affectionately referred to as "Cherry Blossoms" or "CB" by the Baby Boomer and Generation X demographic, the millennial generation has rebranded it as "Blossoms Dating" and further shortened the moniker to simply "Blossoms." This transformation in naming reflects the shifting cultural dynamic and the continued evolution of the site's relevance to contemporary society. Blossoms Dating offers various services to help members find a match, including a search function that allows members to filter their search results by criteria such as age, location, and interests. The site also provides various resources and tools to help members navigate the dating process, including articles and advice on topics such as writing a good profile, communicating effectively with potential partners, and avoiding common pitfalls of online dating.
Blossoms Dating prioritizes the human-centered approach and is dedicated to fostering real and meaningful connections between its users. This is achieved through several vital strategies emphasizing the importance of personal relationships, human judgment, self-expression, community building, and responsible moderation. Blossoms Dating prioritizes personal connections by providing features such as video calls, in-app messaging, and user-generated content that allow users to connect and interact meaningfully. By highlighting the role of human judgment, our site empowers users to make informed decisions about who they choose to communicate with. Additionally, our site provides opportunities for self-expression, allowing users to showcase their personalities and individuality through their profiles and interactions with others. Blossoms Dating incorporates human review, with a team of moderators who review profiles and interactions to ensure compliance with community guidelines and address inappropriate behavior, promoting a safer and more positive environment.